Highlight Product – May 2018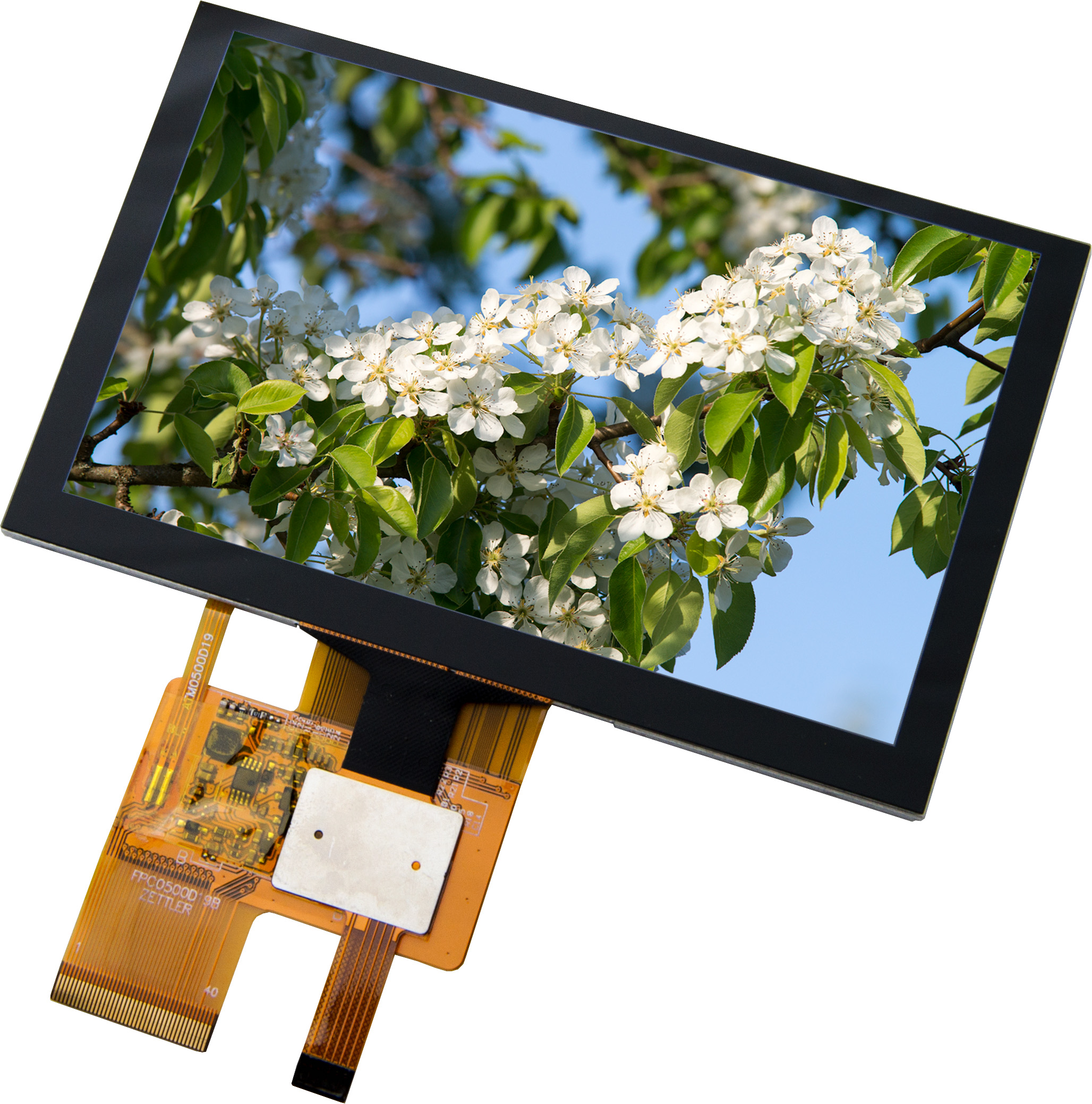 The product range of AZ Displays is extended by the new module ATM0500D19K. This is a 5.0″ TN-TFT with a resolution of 800×480 pixels. Highlight of this version is the high brightness of 1060 cd/m² combined with a lifetime of 50.000 hours. Using O-Film polarizers viewing angles of 160° horizontally and vertically as well as a contrast ratio of 800:1 can be achieved.
The display is controlled by a 24-bit RGB interface. Optionally this can be changed by an adapter board to MCU or LVDS. Touch panels in resistive or capacitive design, which enable modern ways of operation, are also available.
Our standard versions you can find here:
ATM0500D19K
ATM0500D19K-T
ATM0500D19K-CT
For a customized cover-lens with additional adhesive preparation and individual printing please ask us about the possibilities.
For more information on over comprehensive display solutions please contact:
AZ Displays GmbH
Junkersstr. 3
82178 Puchheim Germany
Tel: +49(0)89-800 97 0
office@azdisplays.de
About AZ Displays GmbH
AZ Displays GmbH, a division of ZETTLER Group, manufactures and markets a broad line of digital TFT panels and LCD modules, and is an industry leading provider of top quality display solutions in a wide range of industry applications. AZ Display operates wholly owned engineering and manufacturing operations in Xiamen, China and has sales, application engineering and distribution infrastructures.