For Immediate Release
1/22/2020
AZ Displays offers full IPS LCD product line.
Product Spotlight January 2020
AZ Displays GmbH has released an entire line of IPS LCD panels, ranging from 1.54" up to 10.1". These LCD modules have been designed and built to mirror the traditional TN TFT LCD sizes (3.5", 4.3", 5.0", 7.0", etc) allowing users to seamlessly transition from a TN LCD to IPS. At comparable prices to TN LCD's, these IPS panels deliver enhanced optical performance, with 80 degree viewing angles and sharp contrast when compared to standard TN.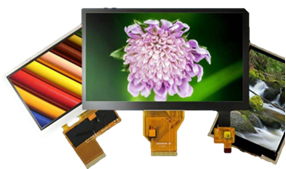 As part of AZ Displays GmbH' continued support for turn-key solutions to a variety of markets, these LCD modules are offered as off-the-shelf solutions for multiple touch and brightness options. These standard modules can be customized to have unique cover glass with logos, hardness ratings, as well as upgrades for environmental considerations (gaskets, EMI shields, optical bonding, etc).
As industrial markets integrate more advanced HMI technology, having high performance LCD's at competitive prices has become more important than ever. Ideal for medical, industrial, HVAC-R, Marine, and outdoor applications, these display modules have unique touch solutions that consider the variety of touch panel requirements in these markets (10 point gestures, false-water touch, etc). With locally stocked samples and demos, AZ Displays GmbH makes it easy to evaluate and design-in our LCD's into applications without the need of extensive engineering resources.
For more information:
ZETTLER Electronics GmbH.
Junkersstr. 3
82178 Puchheim
Germany
Phone: +49 (0) 89-80097-0
office@zettlerelectronics.com