For Immediate Release
4/24/2018
AZ Displays offers fully customizable segmented LCD glass modules
Technology Spotlight April 2018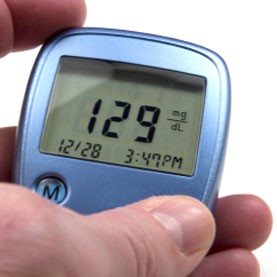 AZ Displays GmbH supports the industrial LCD market with several different technologies: TFT LCD, Monochrome, and Custom Segmented LCD Glass Modules. The Custom Glass LCD modules are a practical solution for the Human Machine Interface in industrial products. As the name entails, the modules are completely tailored to a design, from dimensions, colors, interface, segments, to the electrical characteristics.Though completely custom, this technology is the lowest per unit cost when compared to monochrome and TFT displays and is the easiest to drive (static or multiplex drive options). Our dedicated production line allows us to turn concept designs into production volume orders in as little as 12 weeks, including a 4 week tooling lead time.AZ Displays GmbH offers customizable glass between 1.5" - 10" diagonal, with
TN, STN, FSTN and BTN (silk printed)
options available.
For more information, or to get started on a design, visit
custom glass page
or contact the author.
About AZ Displays GmbH, Inc.
AZ Displays GmbH Inc., a division of ZETTLER Group, manufactures and markets a broad line of digital TFT panels and LCD modules, and is an industry leading provider of top quality display solutions in a wide range of industry applications. AZ Displays GmbH operates wholly owned engineering and manufacturing operations in Xiamen, China and has sales, application engineering and distribution infrastructures in North America, Hong Kong and Europe.

For more information
AZ Display GmbH Support+89-80097-0
sales@azdisplays.de
www.azdisplays.de
For more information:
ZETTLER Electronics GmbH.
Junkersstr. 3
82178 Puchheim
Germany
Phone: +49 (0) 89-80097-0
office@zettlerelectronics.com